SG350-52P Specification
SG350-52P Specification

Feature

Description

Spanning Tree Protocol (STP)

Standard 802.1d Spanning Tree support

Fast convergence using 802.1w or Rapid Spanning Tree (RSTP), enabled by default

8 instances are supported

Multiple Spanning Tree instances using 802.1s (MSTP)

Port Grouping

Support for IEEE 802.3ad Link Aggregation Control Protocol (LACP)

Up to 8 ports per group with 16 candidate ports for each (dynamic) 802.3ad link aggregation

Virtual Local Area Network (VLAN)

Support for up to 4096 VLANs simultaneously

Port-based and 802.1Q tag-based VLANs

Media Access Control (MAC)-based VLAN

Private VLAN Edge (PVE), also known as protected ports, with multiple uplinks

Dynamic VLAN assignment via RADIUS server along with 802.1x client authentication

Customer Premises Equipment (CPE) VLAN

Voice VLAN

Voice traffic is automatically assigned to a voice-specific VLAN and treated with appropriate levels of QoS.

Auto voice capabilities deliver networkwide zero-touch deployment of voice endpoints and call control devices.

Multicast TV VLAN

Multicast TV VLAN allows the single multicast VLAN to be shared in the network while subscribers remain in separate VLANs, also known as Multicast VLAN Registration(MVR)

Q-in-Q VLAN

VLANs transparently cross a service provider network while isolating traffic among customers

Generic VLAN Registration Protocol (GVRP) and Generic Attribute Registration Protocol (GARP)

Protocols for automatically propagating and configuring VLANs in a bridged domain

Unidirectional Link Detection (UDLD)

UDLD monitors physical connection to detect unidirectional links caused by incorrect wiring or cable/port faults to prevent forwarding loops and blackholing of traffic in switched networks

Dynamic Host Configuration Protocol (DHCP) Relay at Layer 2

Relay of DHCP traffic to DHCP server in different VLAN; works with DHCP Option 82

Internet Group Management Protocol (IGMP) versions 1, 2, and 3 snooping

IGMP limits bandwidth-intensive multicast traffic to only the requesters; supports 1K multicast groups (source-specific multicasting is also supported)

IGMP Querier

IGMP querier is used to support a Layer 2 multicast domain of snooping switches in the absence of a multicast router

Head-of-Line (HOL) Blocking

HOL blocking prevention

Jumbo Frame

Up to 9K (9216) bytes

IPv4 routing

Wirespeed routing of IPv4 packets

Up to 512 static routes and up to 128 IP interfaces

Classless Interdomain Routing (CIDR)

Support for CIDR

Layer 3 Interface

Configuration of Layer 3 interface on physical port, LAG, VLAN interface, or loopback interface

DHCP relay at Layer 3

Relay of DHCP traffic across IP domains

User Datagram Protocol (UDP) relay

Relay of broadcast information across Layer 3 domains for application discovery or relaying of bootP/DHCP packets

DHCP Server

Switch functions as an IPv4 DHCP server serving IP addresses for multiple DHCP pools/scopes

Support for DHCP options

Dimensions (W x H x D)

SG350-10, SG350-10P, SG350-10MP:

11 x 1.45 x 6.7 in. (279.4 x 44.45 x 170 mm)

SG355-10P, SG350-28:

17.3 x 1.45 x 10.1 in. (440 x 44.45 x 202 mm)

SF350-48, SG350-28P, SG350-28MP:

17.3 x 1.45 x 10.1 in. (440 x 44.45 x 257 mm)

SF350-48P, SF350-48MP:

17.3 x 1.45 x 13.78 in. (440 x 44.45 x 350 mm)

Power

100-240V 50-60 Hz, internal, universal: SF350-48P, SF350-48MP, SG350-28MP, SG350-28, SG350-28P, SG350-28MP

100-240V 50-60 Hz, 0.7A, external: SG350-10

100-240V 50-60 Hz, 1.5A, external: SG350-10P

100-240V 50-60 Hz, internal, universal: SG355-10P

100-240V 50-60 Hz, 2.0A, external: SG350-10MP

Certification

UL (UL 60950), CSA (CSA 22.2), CE mark, FCC Part 15 (CFR 47) Class A

Operating Temperature

SG350-10, SG350-10P, SG355-10P, SG350-10MP, SG350-28, SG350-28P, SG350-28MP

32° to 104°F (0° to 40°C)

SG350-10MP, SG350-10P, SG350-28P

32° to 113°F (0° to 45°C)

SF350-48P, SF350-48MP, SG350-28MP

32° to 122°F (0° to 50°C)

Storage Temperature

–4° to 158°F (–20° to 70°C)

Operating Humidity

10% to 90%, relative, noncondensing

Storage Humidity

10% to 90%, relative, noncondensing
Advanced features and performance
350 Series Switches are next-generation managed switches that offer excellent performance, rich features, and ease of use. With support for Layer 2 and 3 features, advanced security, routing, and energy-saving technology, they deliver a solid foundation for business applications today and in the future.
Powerful capabilities
In addition to advanced management, security, and quality of service (QoS), these switches deliver capabilities such as static routing, advanced threat defense, time-based access control lists and 802.1x, and many others.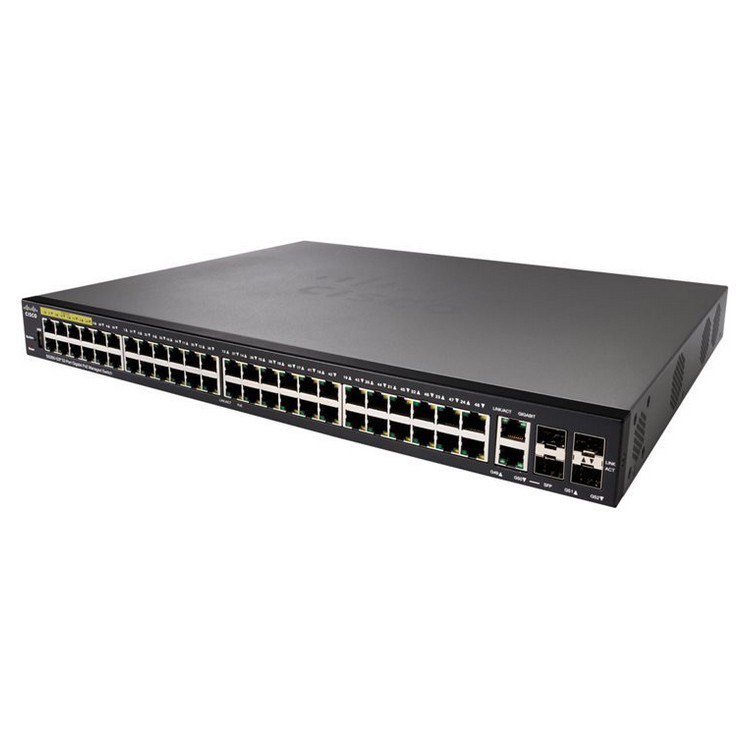 Easy setup and management
Our intuitive, browser-based user interface is user-friendly, with simple mode and a configuration wizard for common configurations. Advanced CLI management options are available. We also offer a USB port for easier file management.
Performance and reliability
The 350 Series is designed and tested to deliver the high performance and reliability you would expect from Cisco switches, so you can enjoy speedy file transfers and keep vital business applications available.
Energy efficiency
Energy-saving features are embedded across the portfolio, including energy-detect, cable length detection, and Energy Efficient Ethernet (EEE). All these provide an eco-friendly and cost-effective solution without compromising performance.
Innovation
Our UPS and with USB Ports , a lighting system and digital thermometer inside out server cabinets.
Warranty
We trust our product very much so we provide our customers with 2 years warranty on ur products
Powerful
Long-life batteries , cables and power strip made from cooper and certified un refurbished steel
Service
Our support is not stoppable even after the warranty expire we will help you in any future problems.
Our Story
Systemmax was an idea that Combine two of the most important values that the Egyptian market need ,Hight quality and good price .
Through the years we were the trusted dependable brand that companies rely on and we plan to keep it that way.
Contact us
Aya Ameen
01001497766
aya.ameen@eaegy.net

Fatmah.abdallah
01000047961
fatmah.abdallah@eaegy.net

info@system-max.com